Warning
: Illegal string offset 'beforeTitle' in
/home/bhrhotel/public_html/_COMMON/bhrhotels.city/php/top.php
on line
453
By Rating
Warning
: Illegal string offset 'beforeTitle' in
/home/bhrhotel/public_html/_COMMON/bhrhotels.city/php/top.php
on line
453
By Area
Warning
: Illegal string offset 'beforeTitle' in
/home/bhrhotel/public_html/_COMMON/bhrhotels.city/php/top.php
on line
453
Florence Around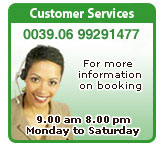 Search Florence Hotels Availability

Florence Hotels in Piazza Pitti

Address:
Florence -
Piazza Pitti
-
piazza pitti, 8 - Zip 50122
Soggiorno Pitti is located in an elegant building dating from the early twentieth-century in the historic center, in front of Pitti Palace and the most interesting historic and artistic sites in Florence. Soggiorno Pitti is very welcoming and comfortable, ideal for a romantic holiday for two or to relax with ... ...
[More Info]

Address:
Florence -
Piazza Pitti
-
viale del poggio imperiale 23 - Zip 50125
The villa, constructed in 1865 has housed the hotel since 1941, and the hotel license is number four! After a general restoration completed in 1975, it was recently renovated and modernized in 2000 with additions and other upgrades completed in 2005. The hotel obtained its fire-prevention certificate in 2000. The hotel is situated ... ...
[More Info]

Address:
Florence -
Piazza Pitti
-
Via borgo san frediano 8 - Zip 50124
San Frediano Mansion: a journey to Florentine renaissance. Our hotel is situated in an important historical Florentine palace, the oldest record is a wonderful frescos with Saint Joseph, Mary and the baby Jesus, dated on the 15th century. The palace has been enlarged in the 18th century by Marchesi Capponi, a famous ... ...
[More Info]

Area