Warning
: Illegal string offset 'beforeTitle' in
/home/bhrhotel/public_html/_COMMON/bhrhotels.city/php/top.php
on line
453
By Rating
Warning
: Illegal string offset 'beforeTitle' in
/home/bhrhotel/public_html/_COMMON/bhrhotels.city/php/top.php
on line
453
By Area
Warning
: Illegal string offset 'beforeTitle' in
/home/bhrhotel/public_html/_COMMON/bhrhotels.city/php/top.php
on line
453
Barcelona Around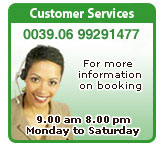 Search Barcelona Hotels Availability

Barcelona Apartments

Address:
Barcelona -
Eixample
-
C/ Marià Cubí 62-64 - Zip 08006
The Aparthotel Mariano Cubi is a very original building with an ideal offer of services, accomodation, restaurant and private parking. With 67 suites, each of 35 square meters, incuding bedroom, sitting room, bathroom toilet, kitchen and free Wireless Internet Connection. The Aparthotel has been recently renovated. ...
[More Info]

Address:
Barcelona -
Les Corts
-
C/ Joan Güell 207-211 - Zip 08028
The Aparthotel Atenea has 105 rooms measuring 35 m2, six meeting rooms with a capacity from 10 to 300 people. It offers its clients a Buffet Breakfast with more than 60 homemade products to start the day with. Parking, Restaurant, Internet, business corner and ADSL Wi-Fi connection in all the ... ...
[More Info]

Address:
Barcelona -
La Ciutat Vella
-
Calle Pescateria, 1 - Zip 08003
The fourteen apartmets are divided in confortable rooms with a capacity of 8 person each. They are decorated in a minimalist style. All the apartments face the street. They have TV color with remote control, air conditioning, heating, bathroom with shower, big living room, one or two bedrooms and an equipped kitchen. Building ... ...
[More Info]

Address:
Barcelona -
Sarri
-
Via Augusta, 167 - Zip 08021
Its remarkable size guarantees warm and personal attention, with its new 17 apartments with living room, bathroom, bedroom and kitchen. ...
[More Info]

Area