Warning
: Illegal string offset 'beforeTitle' in
/home/bhrhotel/public_html/_COMMON/bhrhotels.city/php/top.php
on line
453
By Rating
Warning
: Illegal string offset 'beforeTitle' in
/home/bhrhotel/public_html/_COMMON/bhrhotels.city/php/top.php
on line
453
By Area
Warning
: Illegal string offset 'beforeTitle' in
/home/bhrhotel/public_html/_COMMON/bhrhotels.city/php/top.php
on line
453
Barcelona Around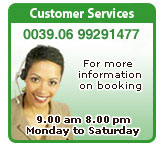 Search Barcelona Hotels Availability

3 Star Barcelona Hotels

Address:
Barcelona -
Eixample
-
Padilla,173 - Zip 08013
Glories Hotel owns n° 67 confortable rooms, with bathroom, conditioned air, satellite TV, minibar and telephone . The staff is very care about guests, offering them a large line of courtesy products. ...
[More Info]

Address:
Barcelona -
Eixample
-
C/ Viladomat 197 - Zip 08015
Opened in February of 2001, the HOTEL AB VILADOMAT is a modern, functional establishment in the heart of Barcelona's "Eixample" neighborhood. The staff is young and dynamic and is characterized by its clear vocation to service. Their goal is to meet your needs down to the last detail and ensure that ... ...
[More Info]

Address:
Barcelona -
Sarri
-
Via Augusta, 167 - Zip 08021
Its remarkable size guarantees warm and personal attention, with its new 17 apartments with living room, bathroom, bedroom and kitchen. ...
[More Info]

4. HOTEL REDING


Address:
Barcelona -
La Ciutat Vella
-
Gravina, 5-7 - Zip 08001
Hospitable Hotel of familiar atmosphere it is situated in the centre of Barcelona, 200 meters from Plaza Catalonia and the famous Ramblas. Only 10 minutes from the Trade Fair facilities and 12 kilometres from El Prat International Airport. ...
[More Info]
Warning
: file_get_contents(): SSL operation failed with code 1. OpenSSL Error messages: error:14090086:SSL routines:SSL3_GET_SERVER_CERTIFICATE:certificate verify failed in
/home/bhrhotel/public_html/_COMMON/functions/general.php
on line
174
Warning
: file_get_contents(): Failed to enable crypto in
/home/bhrhotel/public_html/_COMMON/functions/general.php
on line
174
Warning
: file_get_contents(http://www.travelnow.com/external/xmlinterface.jsp?1&cid=49544&resType=hotel&xml=<HotelSessionRequest%20method='runHotelAvailabilityListQuery'><HotelAvailabilityListQuery><dispCurrencyCode>EUR</dispCurrencyCode><numberOfAdults>2</numberOfAdults><locale>en_US</locale><city>barcelona</city><stateProvince></stateProvince><country>ES</country><arrivalDate>10/29/2017</arrivalDate><numberOfNights>1</numberOfNights><numberOfAdults>2</numberOfAdults><numberOfResults>5</numberOfResults><currencyCode>EUR</currencyCode></HotelAvailabilityListQuery></HotelSessionRequest>): failed to open stream: operation failed in
/home/bhrhotel/public_html/_COMMON/functions/general.php
on line
174
Warning
: file_get_contents(): SSL operation failed with code 1. OpenSSL Error messages: error:14090086:SSL routines:SSL3_GET_SERVER_CERTIFICATE:certificate verify failed in
/home/bhrhotel/public_html/_COMMON/functions/general.php
on line
174
Warning
: file_get_contents(): Failed to enable crypto in
/home/bhrhotel/public_html/_COMMON/functions/general.php
on line
174
Warning
: file_get_contents(http://www.travelnow.com/external/xmlinterface.jsp?1&cid=49544&resType=hotel&xml=<HotelSessionRequest%20method='runHotelAvailabilityListQuery'><HotelAvailabilityListQuery><dispCurrencyCode>EUR</dispCurrencyCode><numberOfAdults>2</numberOfAdults><locale>en_US</locale><city>barcelona</city><stateProvince></stateProvince><country>ES</country><arrivalDate>10/29/2017</arrivalDate><numberOfNights>1</numberOfNights><numberOfAdults>2</numberOfAdults><numberOfResults>5</numberOfResults><currencyCode>EUR</currencyCode></HotelAvailabilityListQuery></HotelSessionRequest>): failed to open stream: operation failed in
/home/bhrhotel/public_html/_COMMON/functions/general.php
on line
174

Area