Registration

To work together with BHR offers
many advantages
.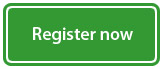 On-line registration is free!
No extra cost is due. The only thing BHR is entitled to is a commission on all successful bookings made through its network.
(commissions may vary according to the kind of program you choose)
Visibility

BHR network embodies a great number of web sites on which the partner hotels
are shown.
Your hotel facility will be visible:
- to thousands of daily visitors that search the BHR network;
- to all BHR partner travel agencies (a whole web site is dedicated to them);
- to the search results made by all e-commerce company users like Google, Yahoo, Kelkoo, Virgilio, Tiscali, altavista, Arianna, Libero, Overture;
- To all BHR partners.
NEW!!!
BHR recently chooses to tighten a strict collaboration with an emergent player in the travel market, which also turns up as an innovative web 2.0 tool at least in the italian panorama. We're talking about prontohotel.com, a easy to use multilanguage travel website which only asks the web visitor/potential guest to choose where and when they want to go. It's not up to customers any more to lose time and hope, keeping several pages of their browser open trying to find the same property in the same period at the best rate all over the Net: the system does it, then the guest might wish to filter the returned results by rating, price, amenities, POI's and so on. Prontohotel.com is also a social network community in which independent travellers can leave their comments and suggestions.
It is a not to lose chance of visibility. Be of the party!!!

[See more >>]
---